Shopping Cart
Your Cart is Empty
There was an error with PayPal
Click here to try again
Thank you for your business!
You should be receiving an order confirmation from Paypal shortly.
Exit Shopping Cart
| | |
| --- | --- |
| Posted on March 12, 2012 at 3:15 PM | |
Sorry for the delay in posting but I went on a couple day vacation. Chris went out to Apache Junction, AZ to ride horse with two friends of ours and I flew out to see him for a couple days. It was absolutely beautiful and I got in on some wonderful weather! It was the Sun Therapy that I needed. Here is the view from the spot where Chris parked his trailer looking at the hills. He stays with a friend of his who owns this place and has room for 4 trailers and about 6 horses.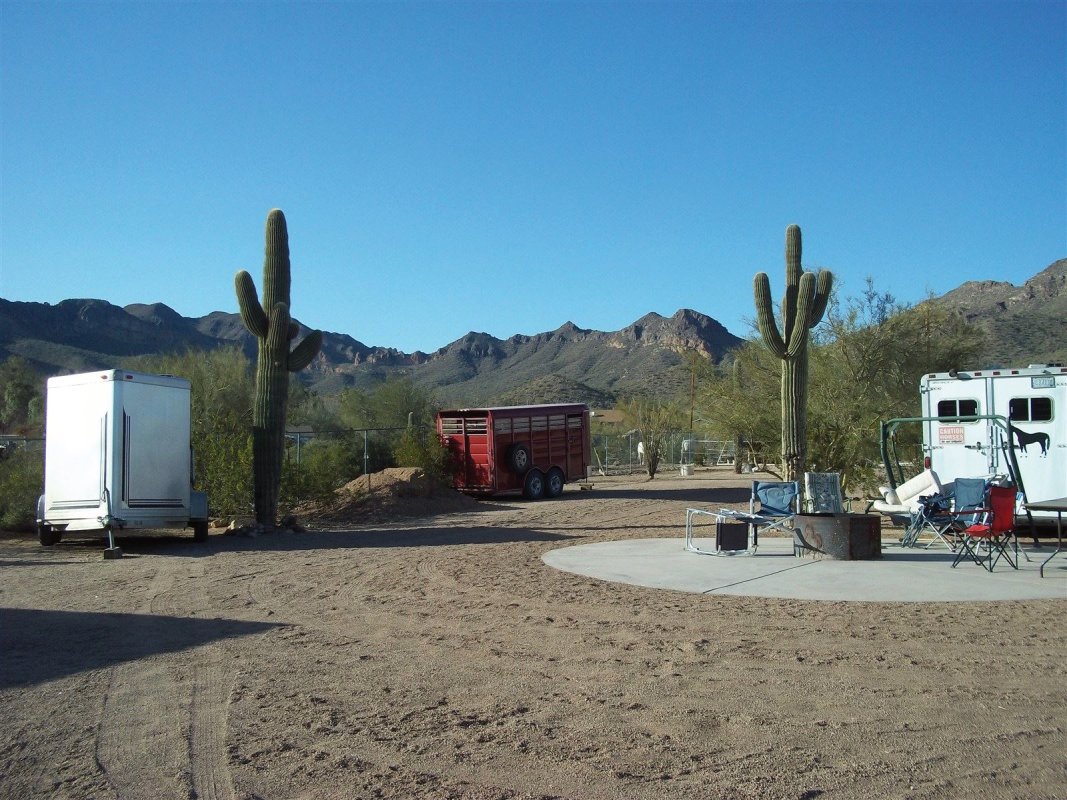 Just look at that clear blue sky - Heaven!!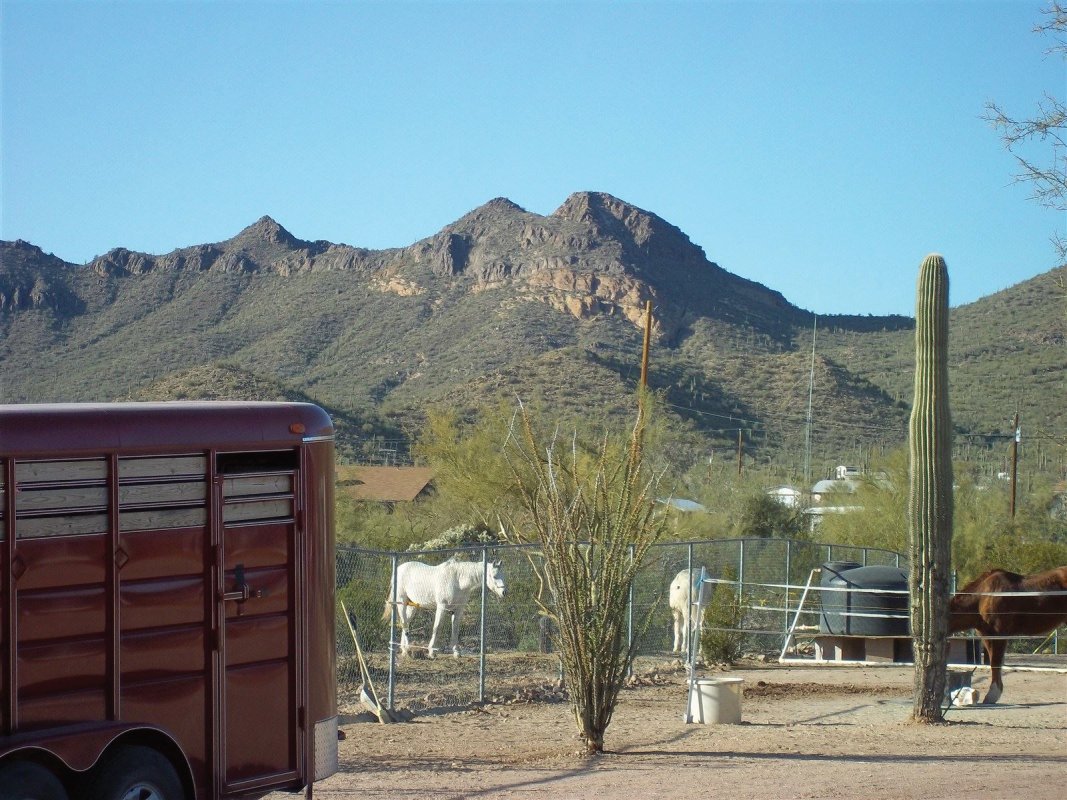 I did go riding with Chris as it was important to him to have me see the countryside from the saddle. We did ride part way up that hill and around the bottom. Chris and his cowboy friends rode through the saddle part of this hill breaking their own trail but not this cowgirl - I like a trail to follow "Thank You"!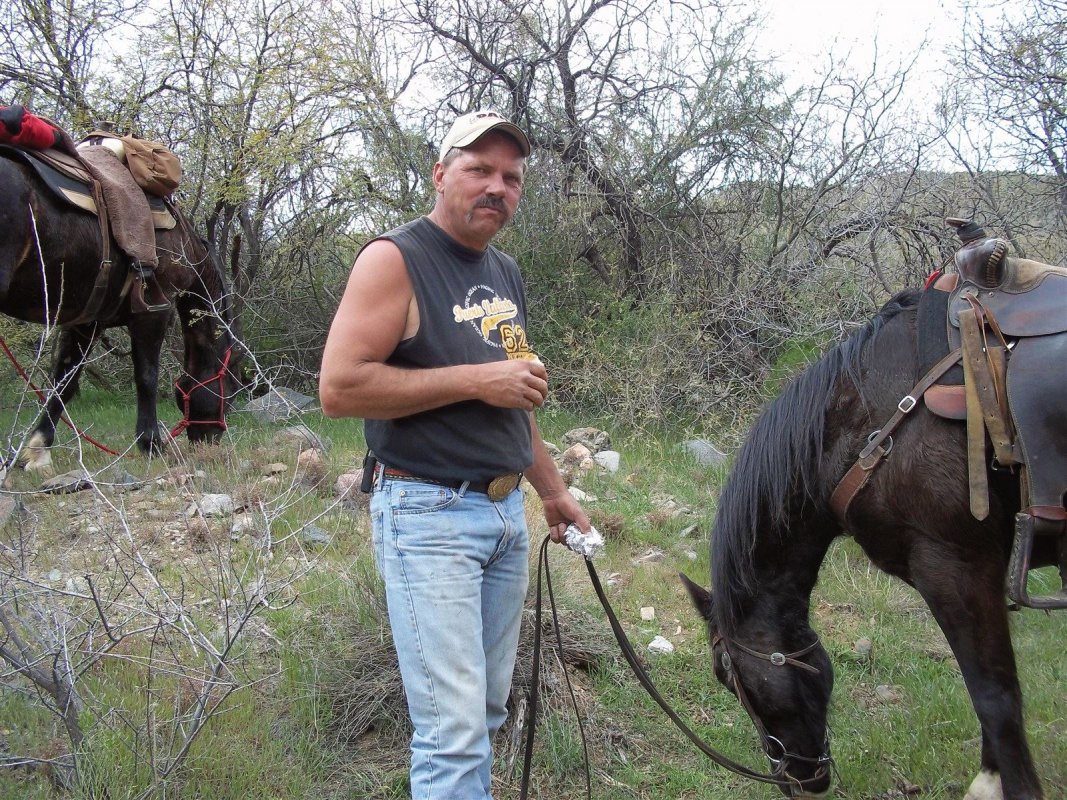 Chris is having his lunch (peanut butter sandwich and a granola bar). This is the day we rode for 5 hours up in the hills. I have to tell you the trails around here are like freeways compared to the trails out there. They are narrow, rocky and lots of hairpin turns (usually on the side of a hill where it is impossible to meet anyone cause there is no room to pass each other). I would have liked to take a picture of these trails but I was holding on for dear life so that I did not fall off my stead!!! A broken leg would have made it a little difficult to drag my baggage through the airport to get home and I had a little man to get back to.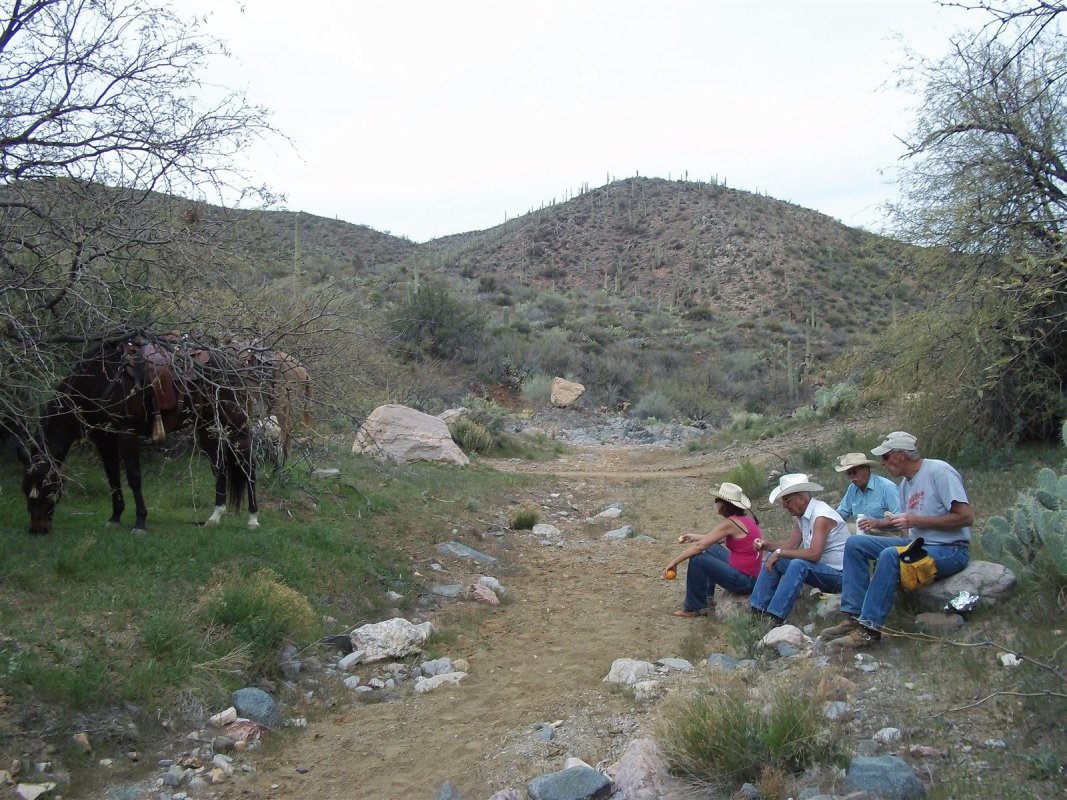 Another picture of the hills we rode. Luckily it was a little overcast this day or we would have cooked. The temperature was about 84 degrees. It felt very nice to my Minnesota skin!
The first day I was there Chris took me to a place called Tortilla Flats. It was a cute little stop in the road with about 3 buildings. It had a very interesting restaurant that we had lunch at. The whole inside of the restaurant was covered in dollar bills and I mean completely covered!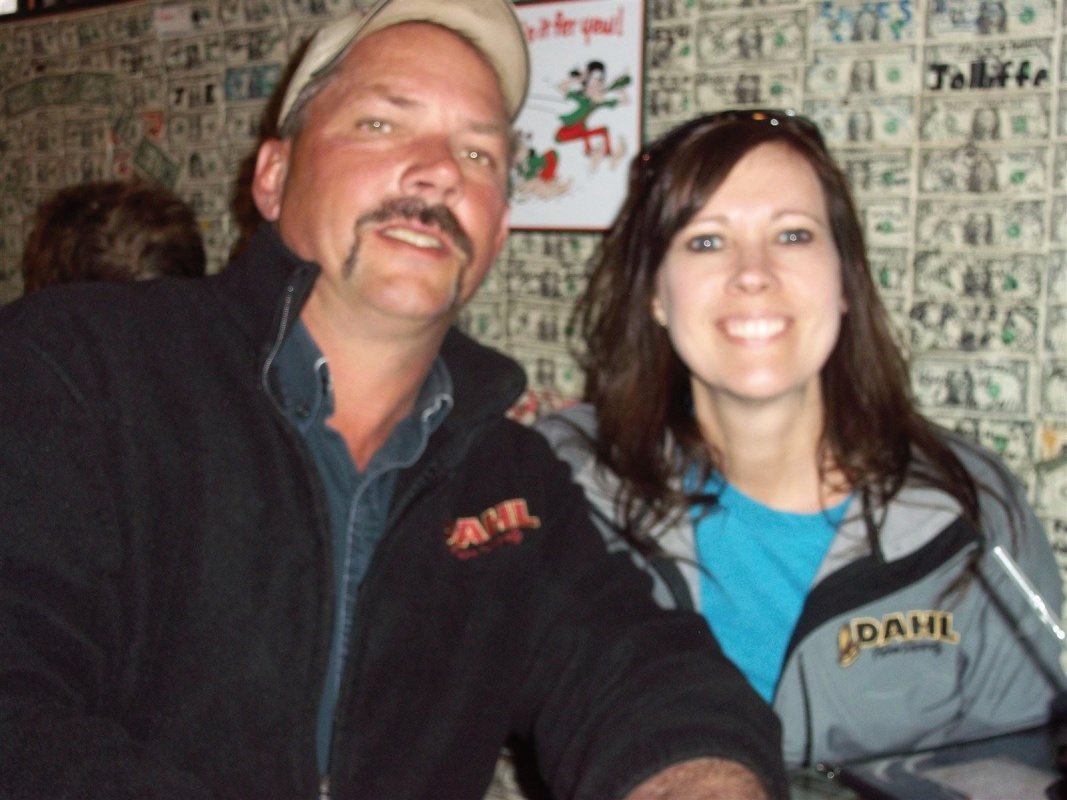 What fun bar stools!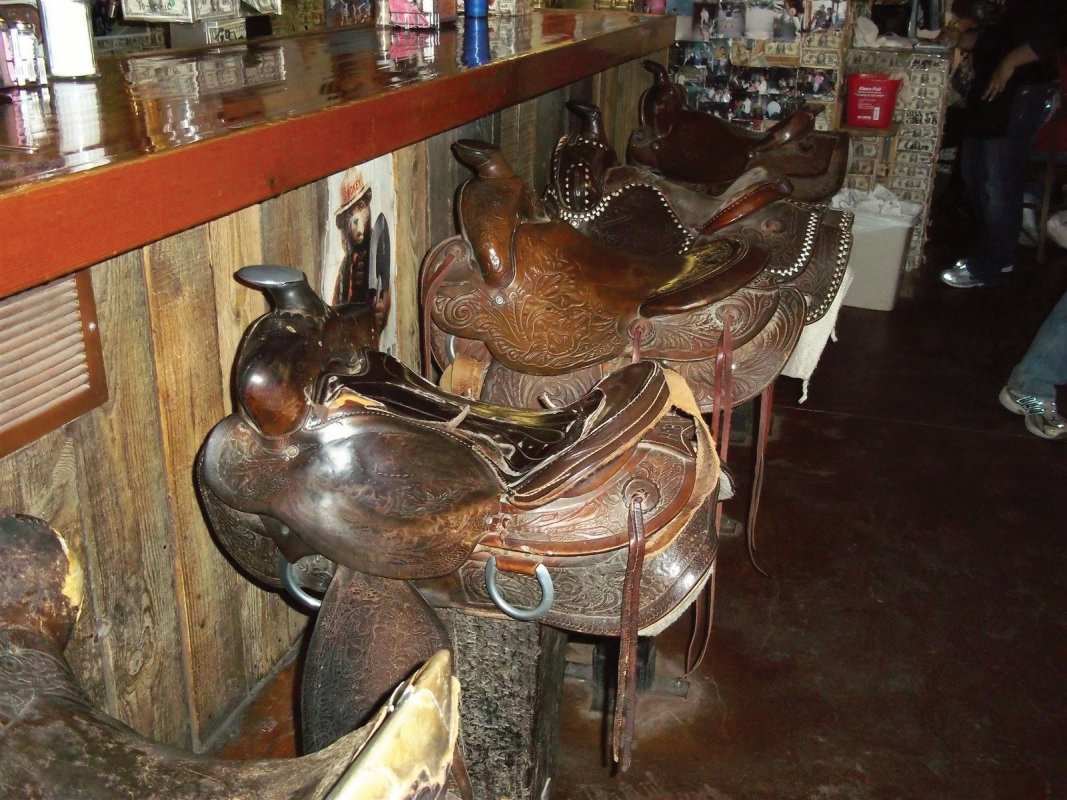 On the way to Tortilla Flats we stopped at an overlook - this is Canyon Lake. Aahhh so beautiful.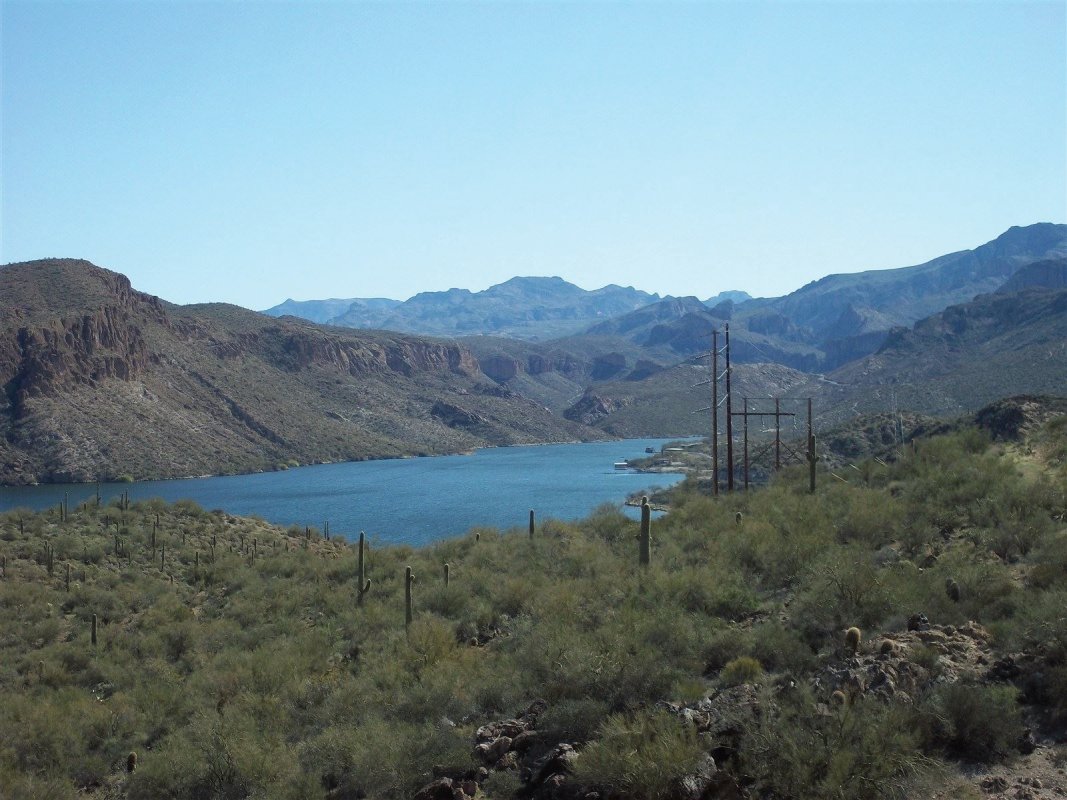 I hope you enjoyed the short tour of my vacation. Chris will be home tomorrow - we will have to see if he has any additional pictures from his time there. My bet is he did not take a one!!
Everyday is a Blessing!
/