Shopping Cart
Your Cart is Empty
There was an error with PayPal
Click here to try again
Thank you for your business!
You should be receiving an order confirmation from Paypal shortly.
Exit Shopping Cart
| | |
| --- | --- |
| Posted on April 16, 2012 at 1:54 PM | |
Happy Belated Easter! I can't believe it has come and went so quickly! Busy, busy times right now - Spring is full of field work, seed delivery, and chemical pick ups. I need to back up a little and catch everyone up on what we have been doing. The Thursday before Easter we took Weston and his friend Laine to a hotel with a water park and they had a wonderful time. Those boys played till they were wrinkled from head to toe. And boy did they sleep good that night.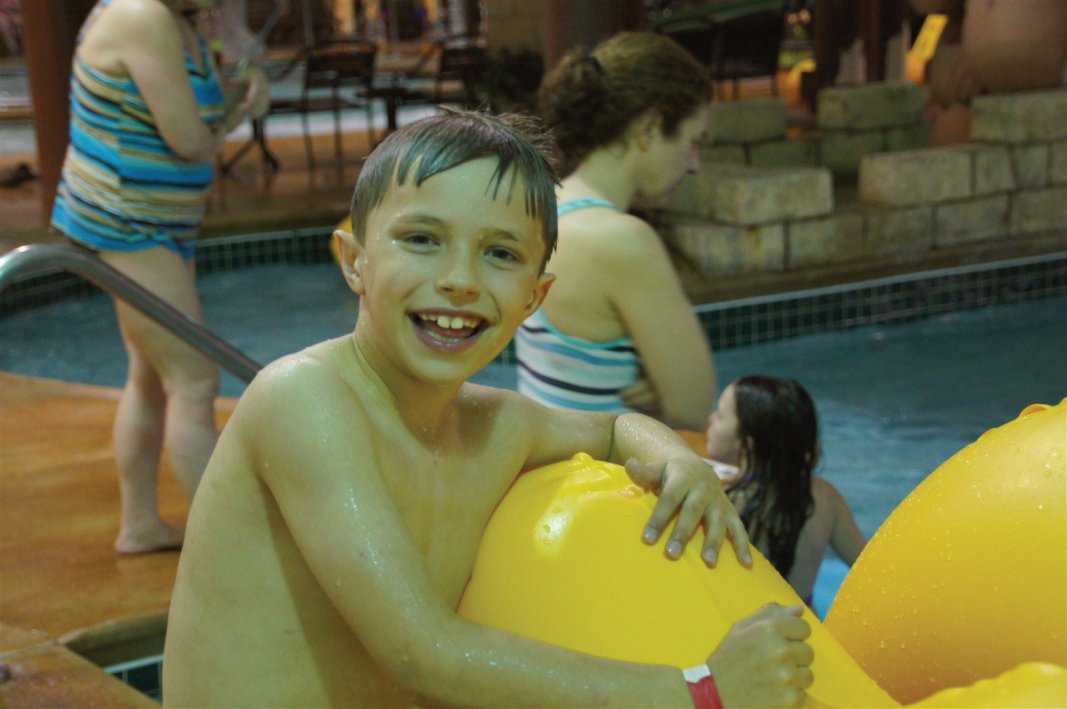 Does that look like a boy having fun or what!?!
We went to my brother's house for Easter this year. I think we had around 25 people there with some of our extended family on my Dad's side. We had a scrumptious dinner with a bone in ham, mashed potatoes and gravy, green bean casserole, baked corn and about three different salads Yum Yum!! Who in their right minds would not love a meal like that. Good ol' Home Cooking!!!! We also had a visit by the Easter Bunny -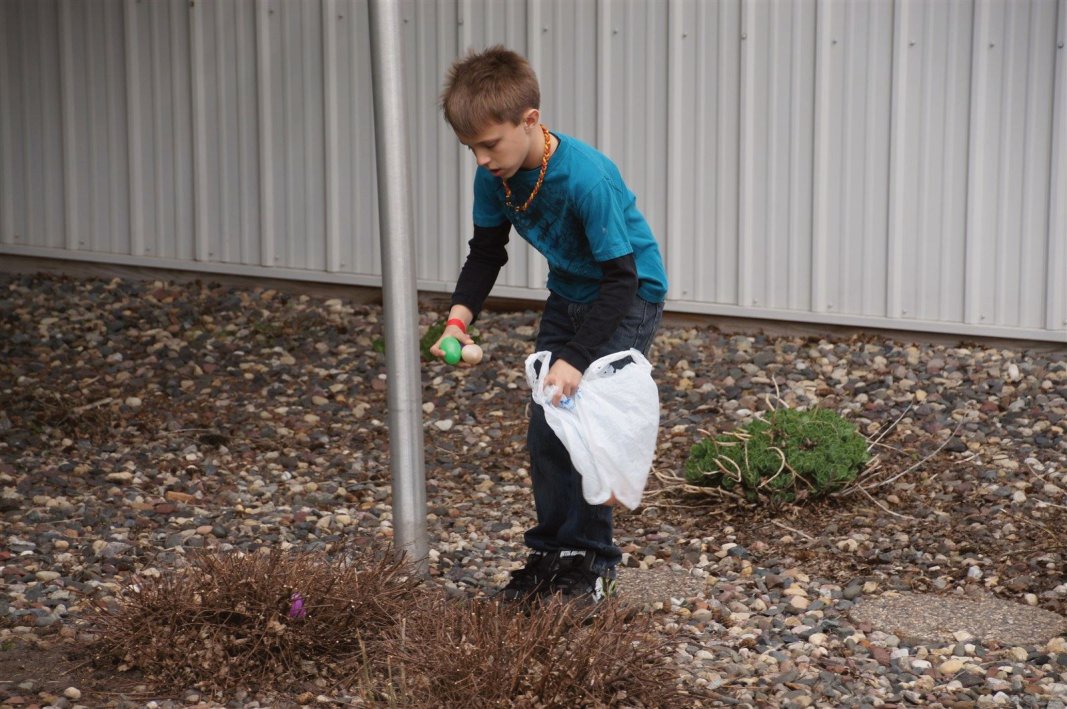 Weston was finding eggs so fast he couldn't take time to put them in his bag - he was trying to hold as many as he could in his hand! That darn bag kept blowing in the wind!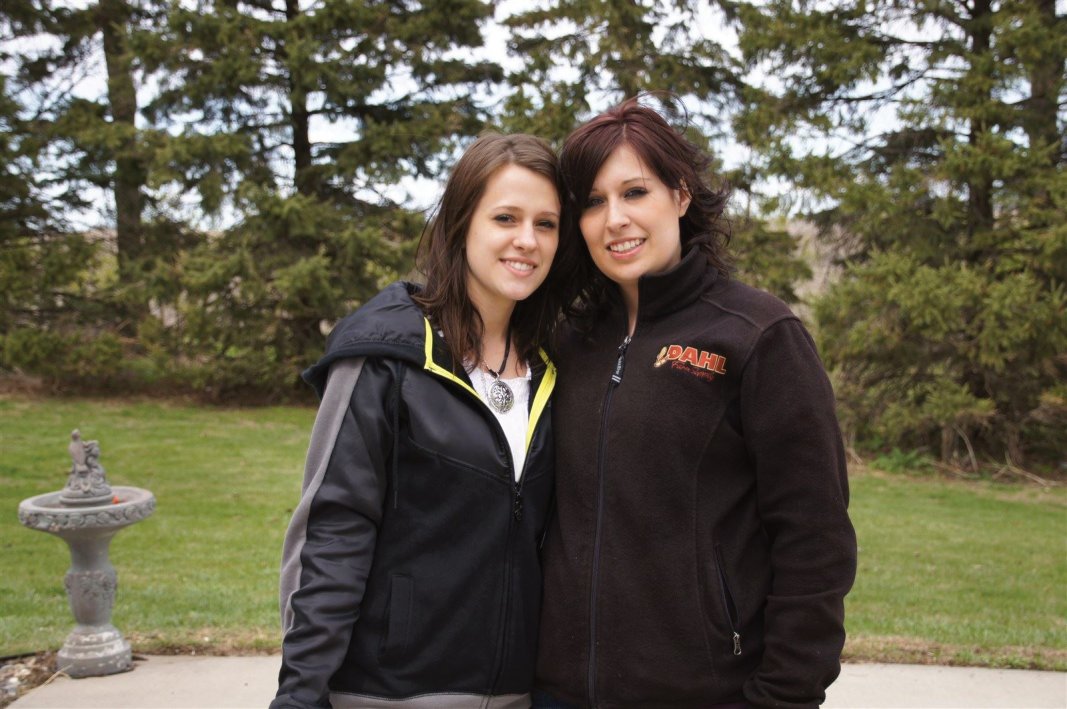 Weston's sisters (Jessa on the left and Jade on the right) enjoying the day and watching the kids run through the yard looking for their treasures.
Fruits of his labor!
I also finally finished my painting project in the house. Every room except one received a fresh coat of paint. It was a big job but I am so happy with the results. Fun new colors to spark it up. No more drab two color house. I hope you can see this ok - but the kitchen is painted a Toasted Seasame Seed color (muted soft yellow) and the bathroom is Gibraltar Cliffs (a gray). I fell in love with both the colors once they got on the walls. Perfect - Happiness!!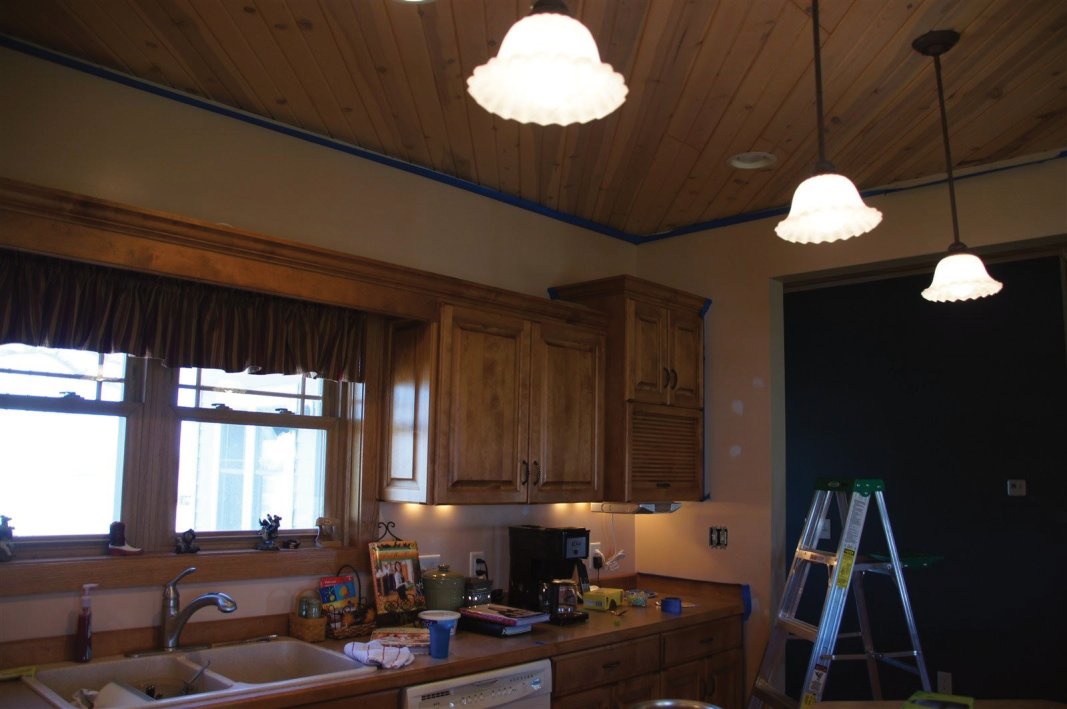 This is actually the before picture of the kitchen - can you see the leopard spots on the wall from where I filled holes. Lived with that long enough - was starting to see spots everywhere I went.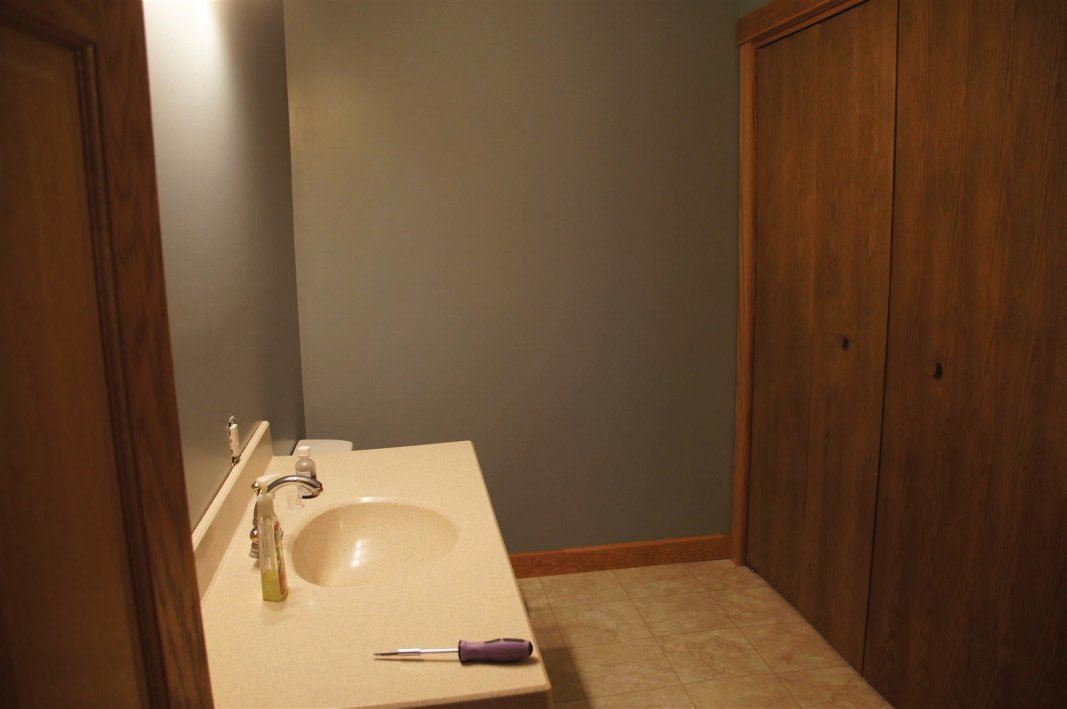 I guess I forgot to take a picture of the kitchen after it was completed - I will try to do that for you later but this is the bathroom. I now have the mirror up and my big horse picture on the far wall and it looks stupendous! (That sounds like something Spanky would say on the Little Rascals - love that word).
Yesterday we went up to my Grandma's house in Hartland to start getting ready for a rummage sale that we are going to have for the rest of the stuff that she didn't want to take with her to her new digs! I think it was a little over whelming for her as she was trying to sift through everything that we brought up from the basement. All questions where directed to her - she will be so glad when it is finished, all over, caput! We had lots of wonderful help!! Men, Women, Children - we took anyone willing to help!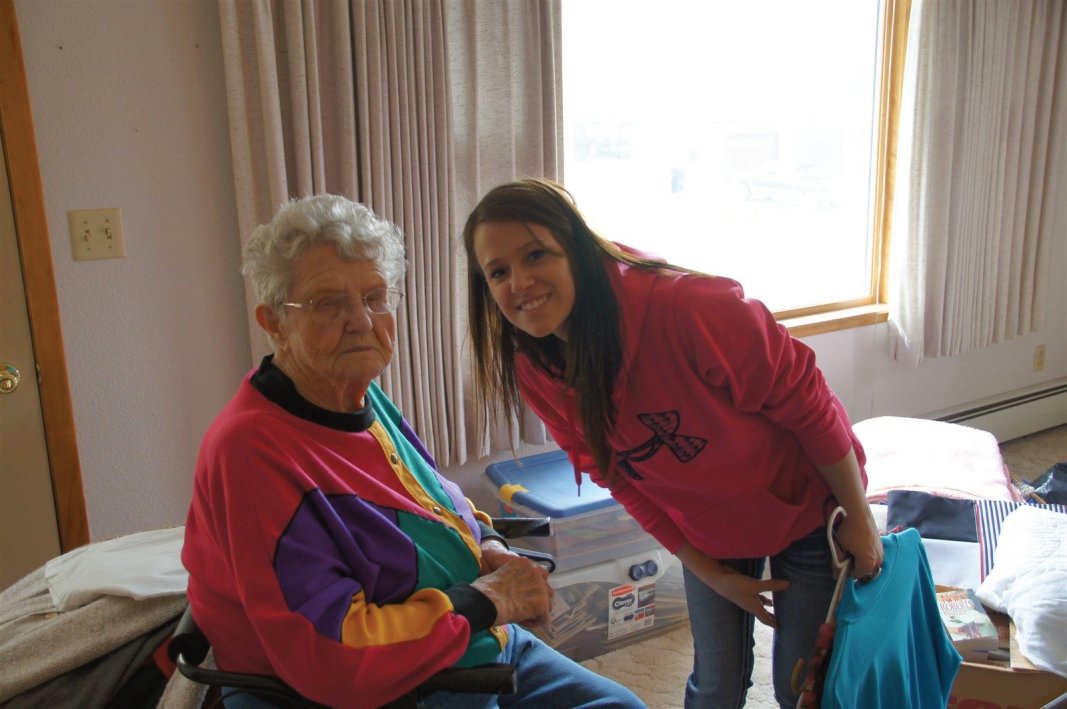 Jessa helping Grandma look through clothes and boxes. They match - must have planned it!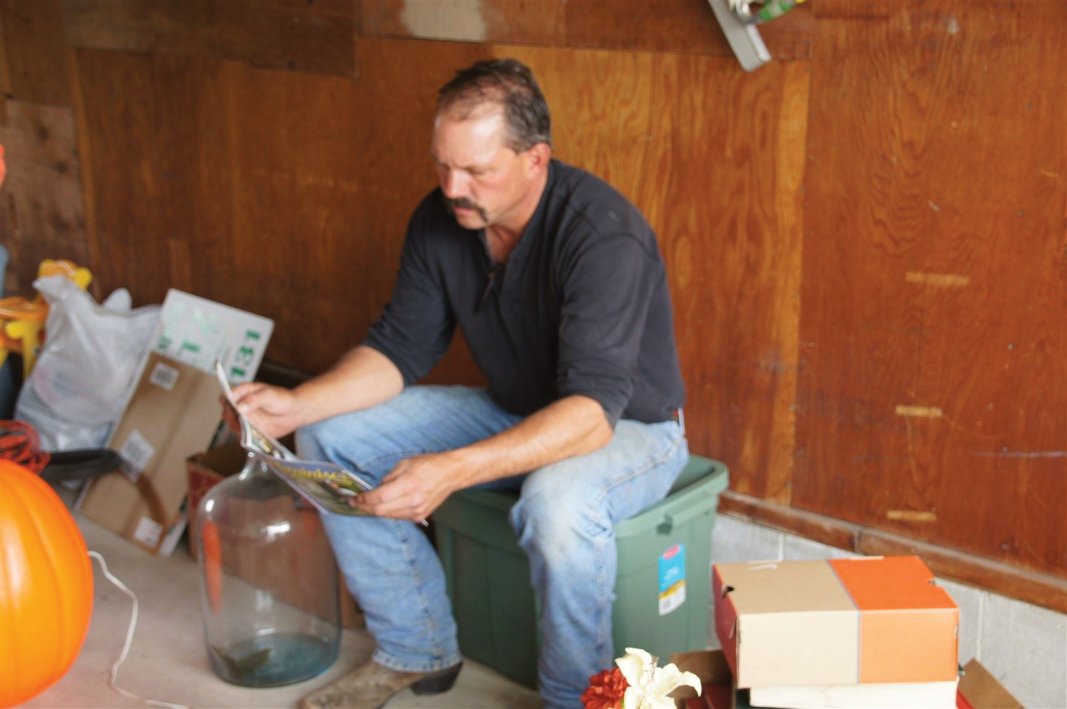 Chris hard at work!!!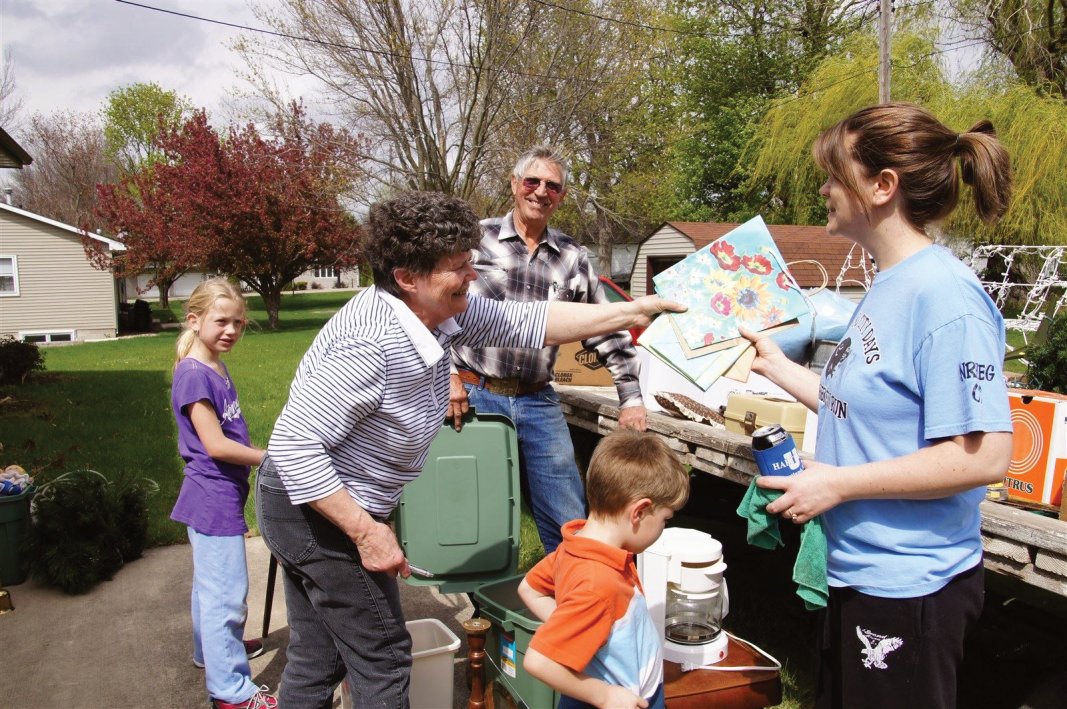 Hauling, pricing, and filling the rack. Everyone is working together - team work!!
That's been my life for the last couple days - wonder what this week will bring?
Everyday is a Blessing!
Categories: Home
/