Shopping Cart
Your Cart is Empty
There was an error with PayPal
Click here to try again
Thank you for your business!
You should be receiving an order confirmation from Paypal shortly.
Exit Shopping Cart
| | |
| --- | --- |
| Posted on April 23, 2012 at 3:50 PM | |
We had such a fun weekend last weekend. My cousin,Dennis, has a son, Cody, getting married in May and two of Cody's aunts and myself gave him and his bride to be (Kate) a couples shower. My other cousin Paul and his wife Maria were kind enough to host the event and luckily they have a pretty good sized home as the weather decided to bless us with some much needed moisture. It was a maze of men, women and children!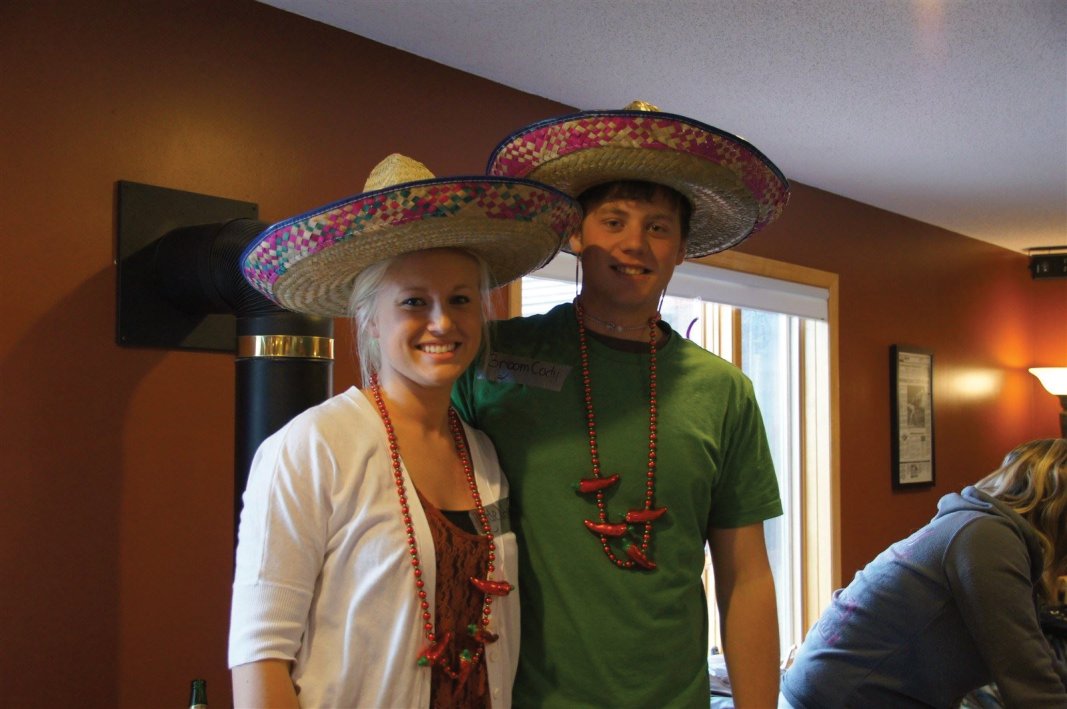 What a good looking couple! Cody and Kate in sombreros and red hot chili pepper necklaces (Mexican theme you know!).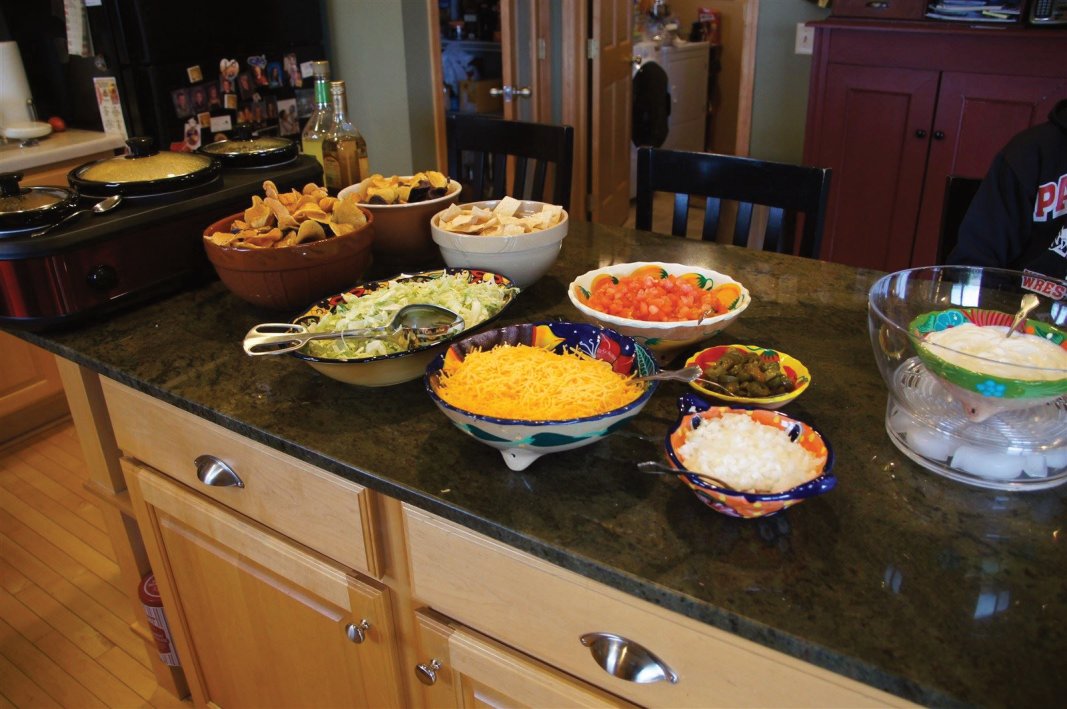 Tacos! Tacos! Tacos! Mmmmmmmmm - what more is there to say?
I just have to share my refried bean recipe with all of you. It is soooooo good after the first time I made these beans I decided I could never just open a can of refried beans to have with tacos anymore.
Refried Beans:
1 T Olive Oil
1/2 Medium onion, diced
2 cloves garlic, minced
1 tsp ancho chili powder, (I just use regular chili powder)
1 big can Pinto beans, drained
2/3 cup low sodium chicken broth, plus more if needed
Salt and Pepper
2 T Cilantro, chopped
Heat oil in a large skillet over medium heat. Add the onion and cook until tender, about 3 minutes. Stir in the garlic and chili powder and cook for 1 minute more. Stir in the beans and chicken broth and cook until the beans are warmed through, about 5 minutes. Mash the beans coarsely with the back of a wooden spoon, (I use a potato masher) adding more chicken broth to moisten if needed. Season with salt and pepper to taste. Stir in the cilantro.
You will forever be hooked! Enjoy!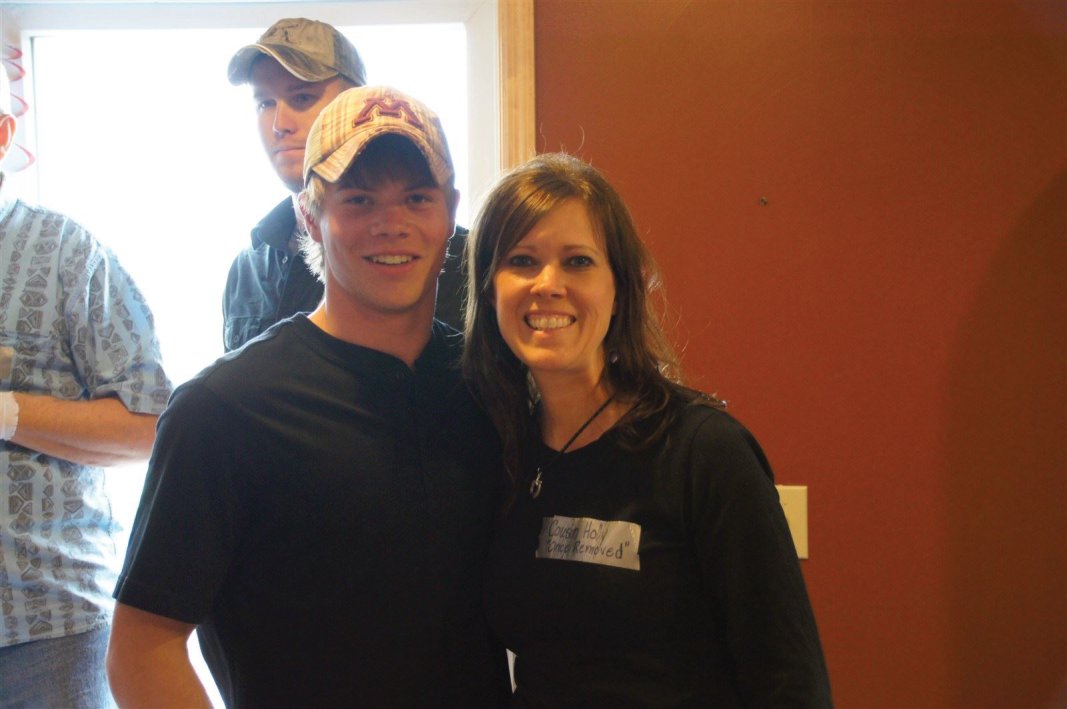 Here I am with my cousin Paul's son, Ben. Isn't he handsome! He looks just like the boy I grew up with - his daddy!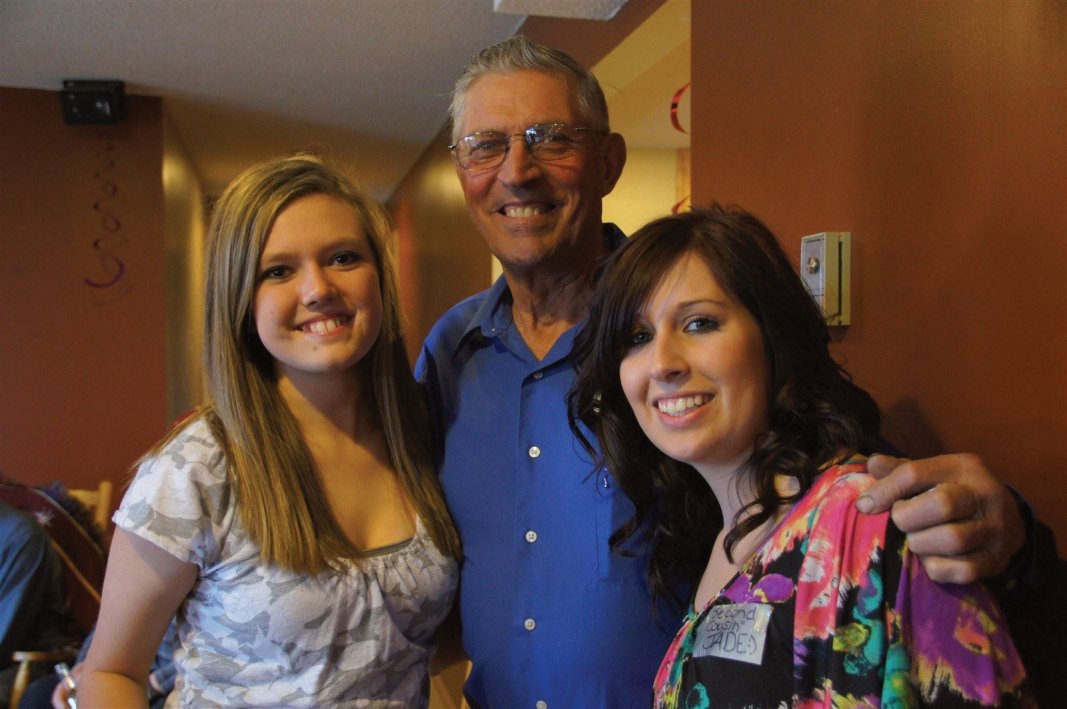 Proud Grandpa Dale, my Dad, with his two Granddaughters Abby on the left and my daughter Jade on the right. What a nice picture.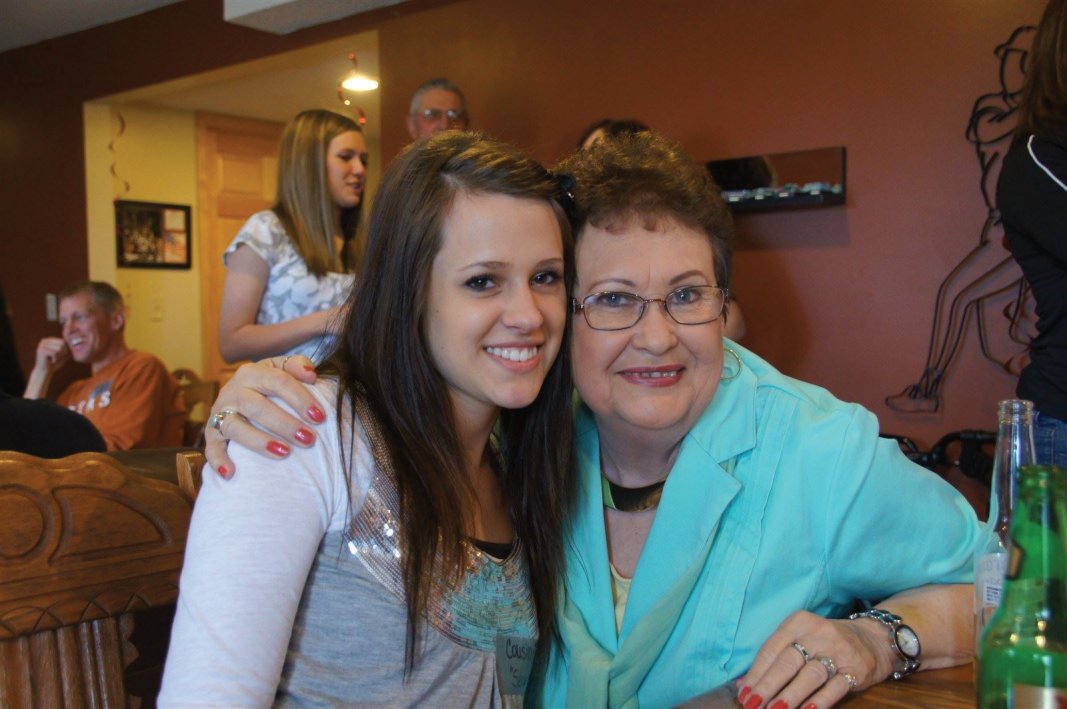 Grandma Jane, my Mom, and my daughter Jessa. Jessa is Grandma Jane's name sake. Her full name is Jessa Jane. My Mom regretted not naming me Holly Jane (that would have been a lot of Janes!) but instead I am Holly Ann named after my Grandpa Frank Holley. That was my Mom's Dad she always thought that had a nice ring to it. I guess it does - I like it!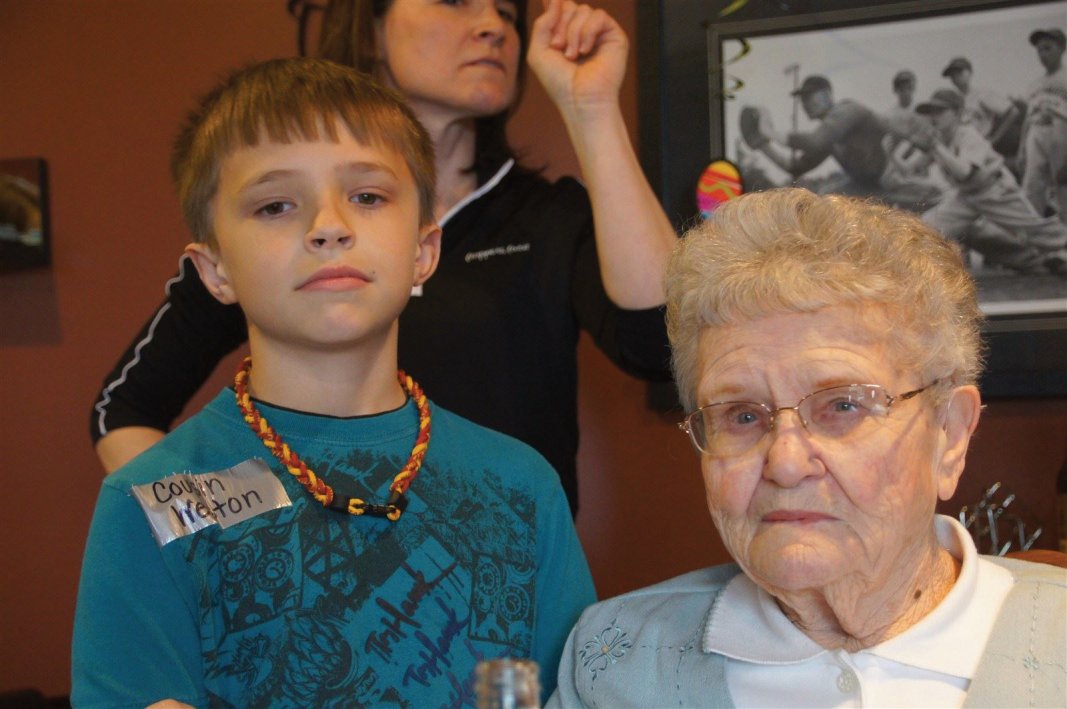 Here is Great Grandma Helen (91 years old) she looks awesome - doesn't she, and Weston. He is trying not to smile when I am telling him to smile. Ugh- boys what can you do with them? Notice the piece of duct tape on his shirt - that was our name tags for the shower - Maria (who is behind Weston) is so clever!!!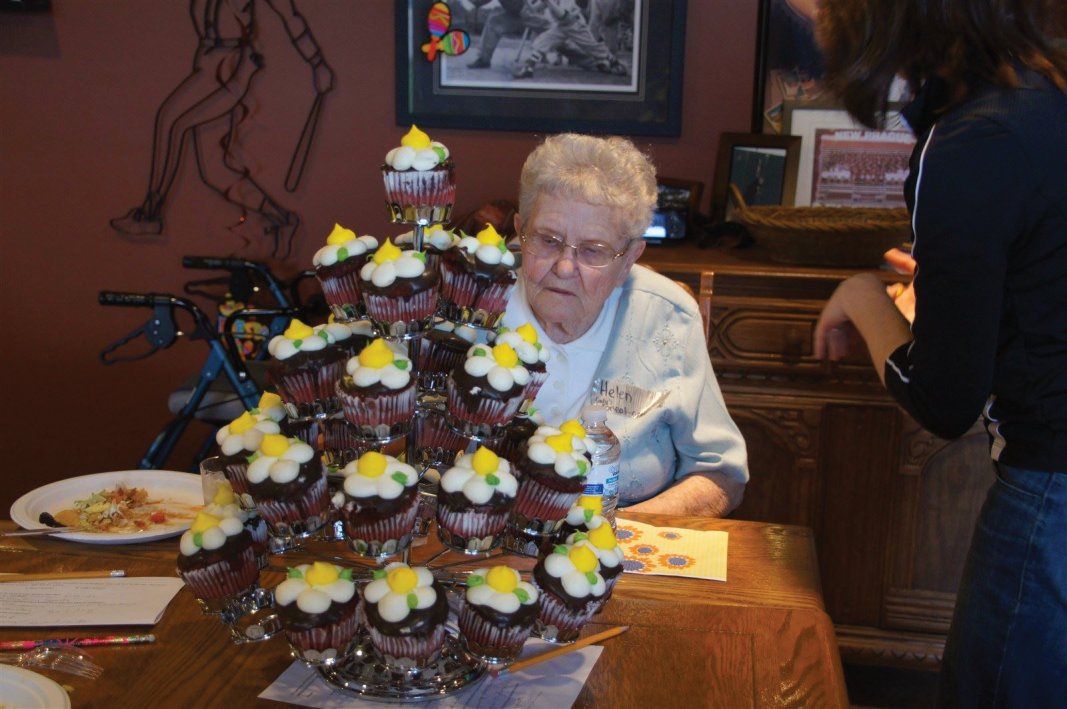 Great Grandma has been waiting for the cupcakes and didn't waste any time in digging in. I don't blame her aren't they beautiful! They were a red velvet cupcake with a cream filling, a chocolate genache frosting and then a big frosting daisy on top of that. Words can not even convey how absolutely heavenly they were. I was a good girl and shared one with Jade (I could have eaten 5).
What a beautiful party - as always it was so fun to see all the family and enjoy some time together.
Everyday is a Blessing!
Categories: Home
/