Shopping Cart
Your Cart is Empty
There was an error with PayPal
Click here to try again
Thank you for your business!
You should be receiving an order confirmation from Paypal shortly.
Exit Shopping Cart
| | |
| --- | --- |
| Posted on May 1, 2012 at 1:15 PM | |
Today is "May Day"! I can hardly believe it - where does the time slip to? It seems to be a very "slippery" stinker! Weston has only one month left of school before summer break. His last day of school is May 31st. Unbelivable!! Then days of less structure and later bed times. He will be thrilled and I "will not". I love having him home but he gets so bored and can't figure out what to do with himself - I have vowed to have some sort of summer schedule. Only a few hours of TV time and the rest of the day will be filled with chores, reading, math, playing etc. I did just sign him up for swimming lessons. He won't be excited to hear that but I believe it is one of the most important things we can do for our children. They really NEED to learn how to swim so they are not scared of the water. He loves to go fishing so therefore the NEED to swim is also present.
It is such a gloomy May Day today. No sun, kind of hazy and windy. Our dear weather man has even predicted some stormy weather for tonight. Yuck - we don't need that. There has been way to much of that all over the country all ready this year.
Gray and Hazy!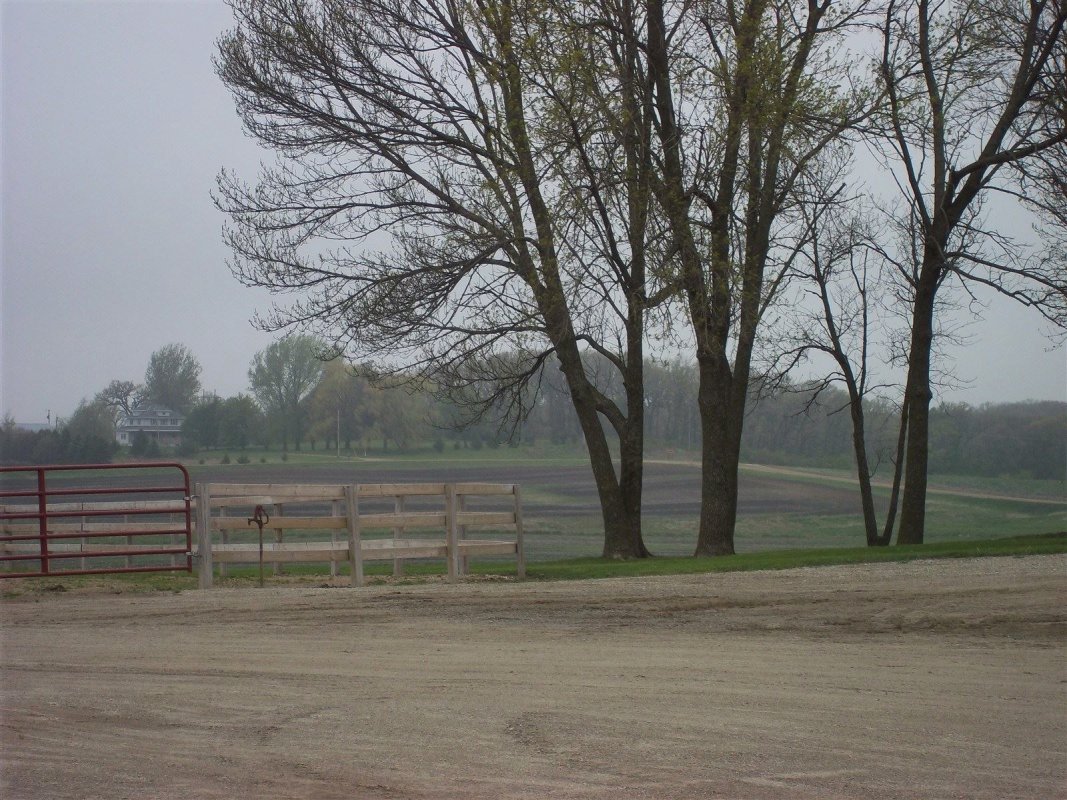 Hazy and Gray!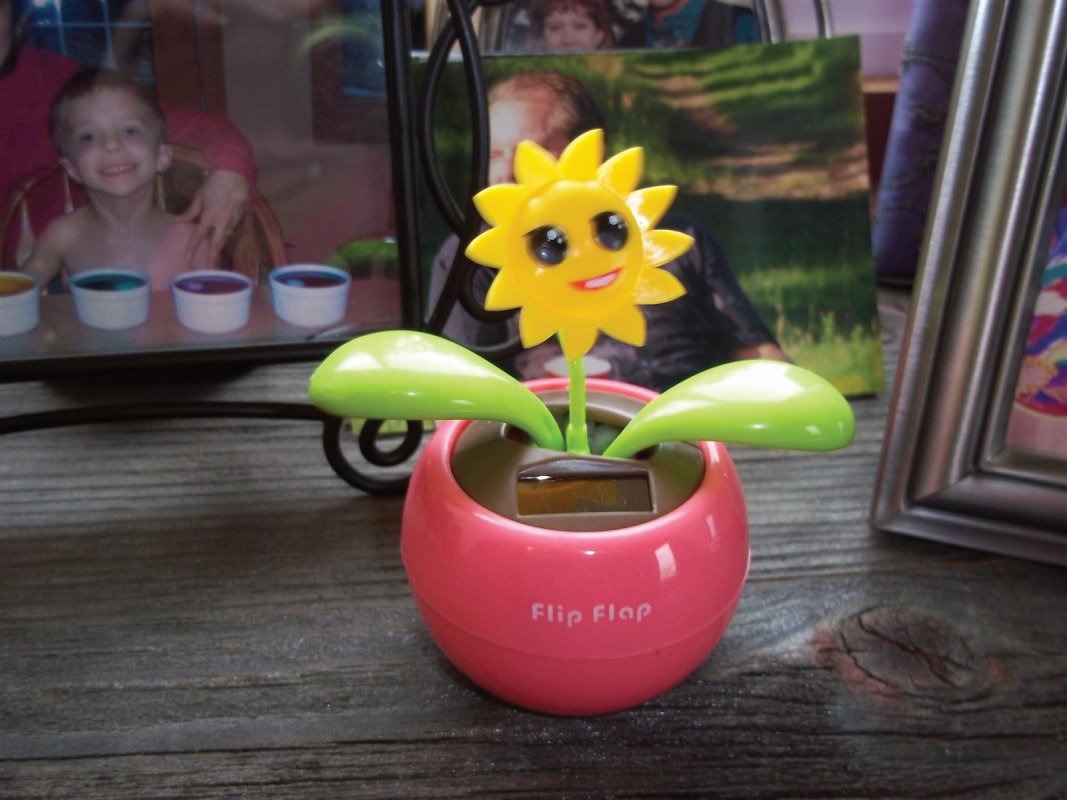 This is my only ray of sunshine! Its' little head moves from side to side and its' little arms move up and down when the sun is shining. Surprisingly it is bobbing its' head and moving its' arms just ever so slightly today in the not so apparent sun. She brings a smile to my face! Aaaahhhhh! Love her!
I just have to post a picture of Lehto (our Austrailan Shepherd) - just because. I just snapped his picture - he didn't really want to look at me. I think he was hoping if he didn't look at me I would leave him alone. But, of course that didn't happen. He is so pretty though isn't he?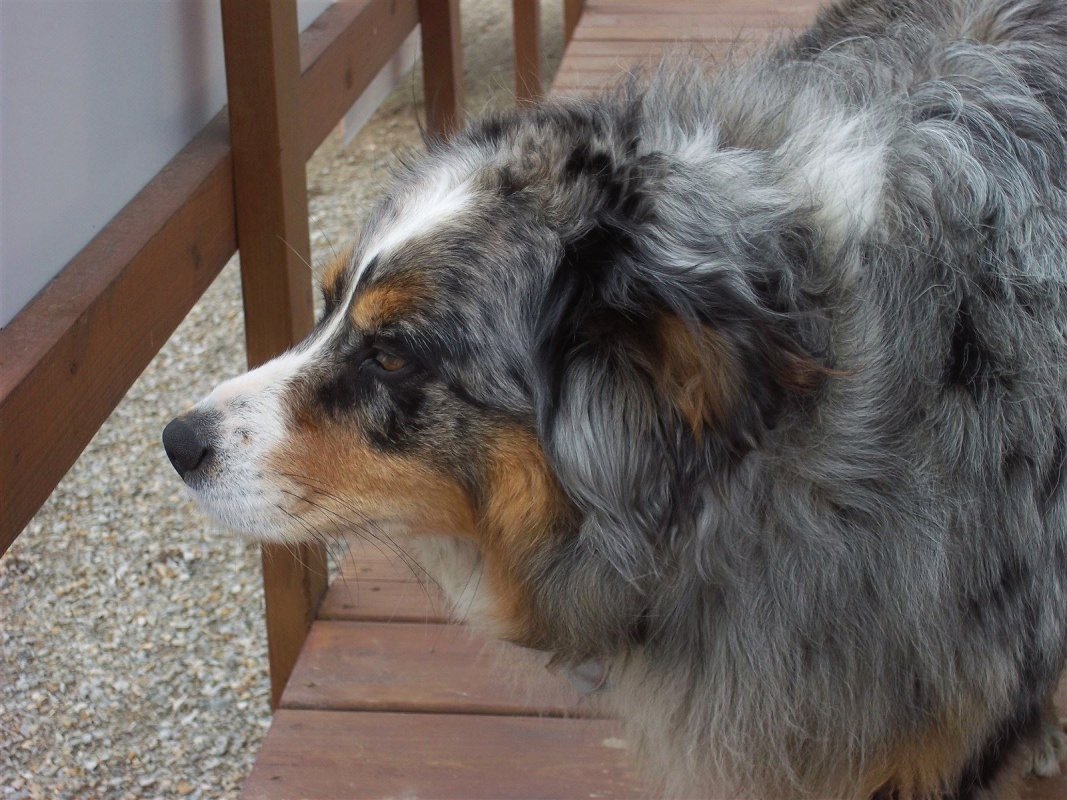 Hope you make the best of your "May Day"!!
Everyday is a Blessing!
Categories: Home
/