Shopping Cart
Your Cart is Empty
There was an error with PayPal
Click here to try again
Thank you for your business!
You should be receiving an order confirmation from Paypal shortly.
Exit Shopping Cart
| | |
| --- | --- |
| Posted on May 4, 2012 at 11:38 AM | |
Not really sure how you are supposed to spell 4-Wheel'in but you know what I am talking about - right!?! One of my daughters - Jessa - called me last night as Weston and I were just starting out for a nice evening walk down the driveway and said that her and her boyfriend (Erik) and my other daughter - Jade- and her boyfriend (Josh) wanted to ride their 4 Wheelers over and ride around the yard with Weston. I just knew Weston would absolutely flip for that so I told them to come on over even though it was edging towards the ever dreaded bedtime! So we quickly turned around and headed back to the house so that we could go through his spelling words before they got here. It was only about 15 minutes and they come driving on the yard - I had to get them lined up and take their picture: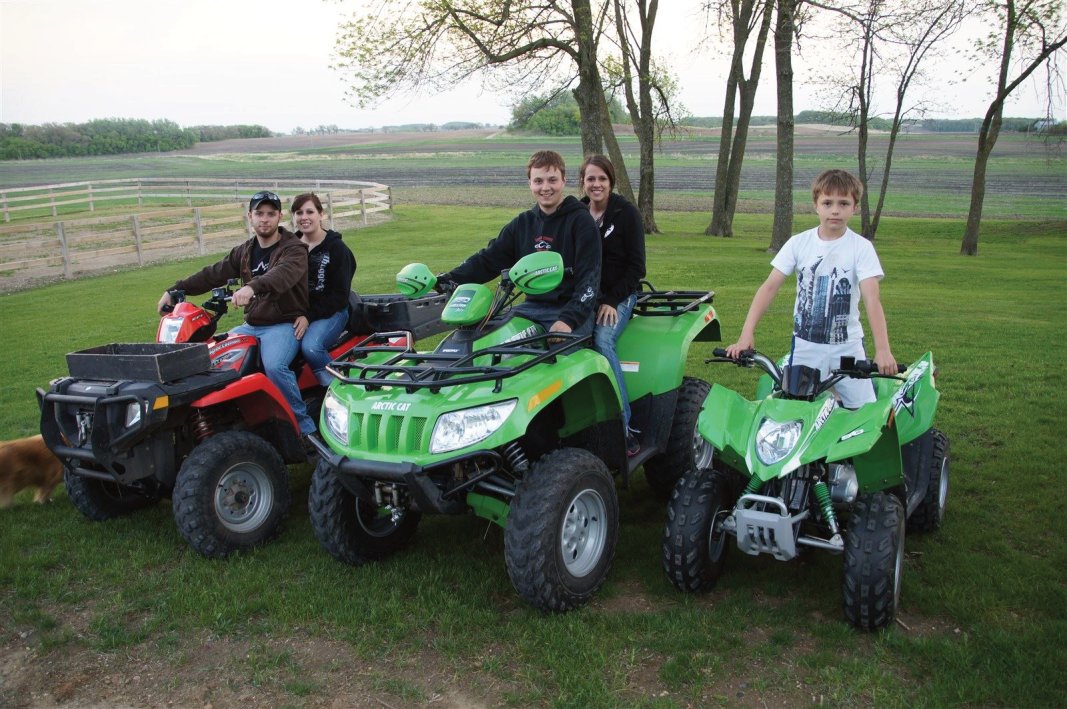 Doesn't that look like fun! They buzzed around the yard with Weston in the lead (of course) he wouldn't have it any other way. He was so proud to be leading the pack! I had to snap a few more: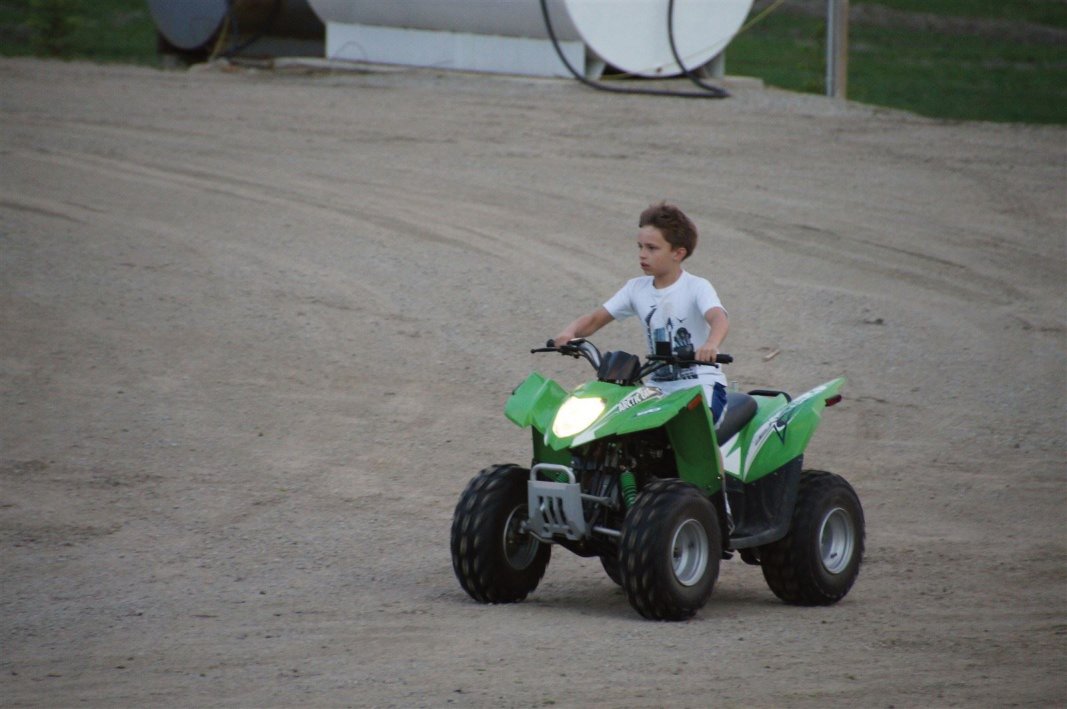 Looks like a natural!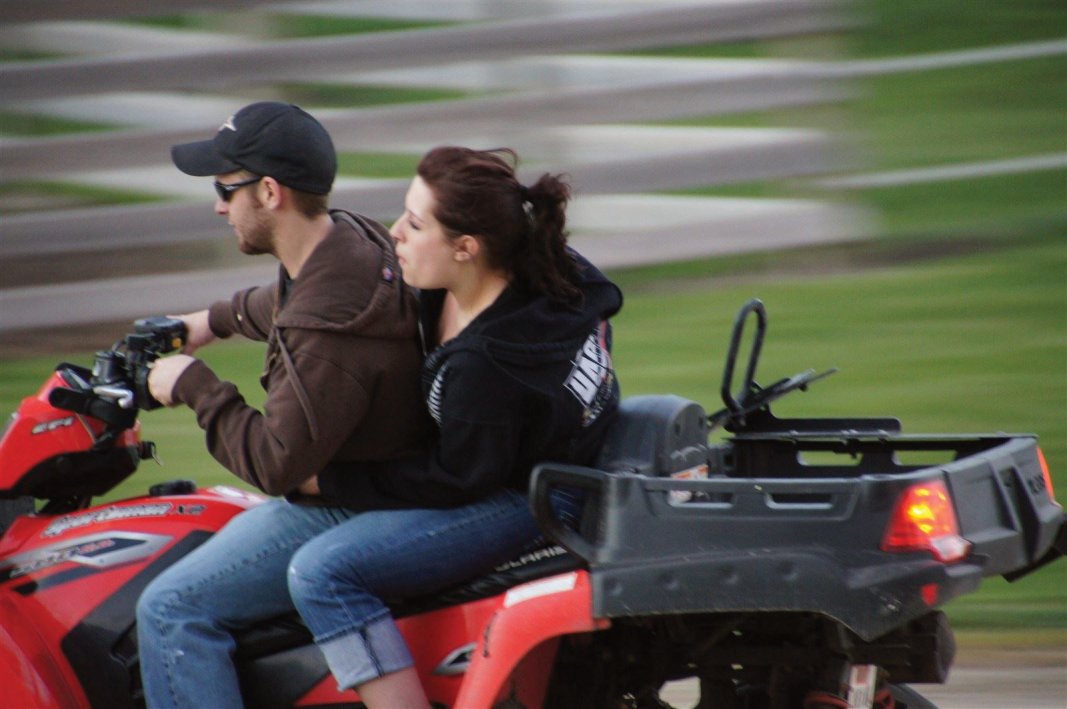 Lean into the corners!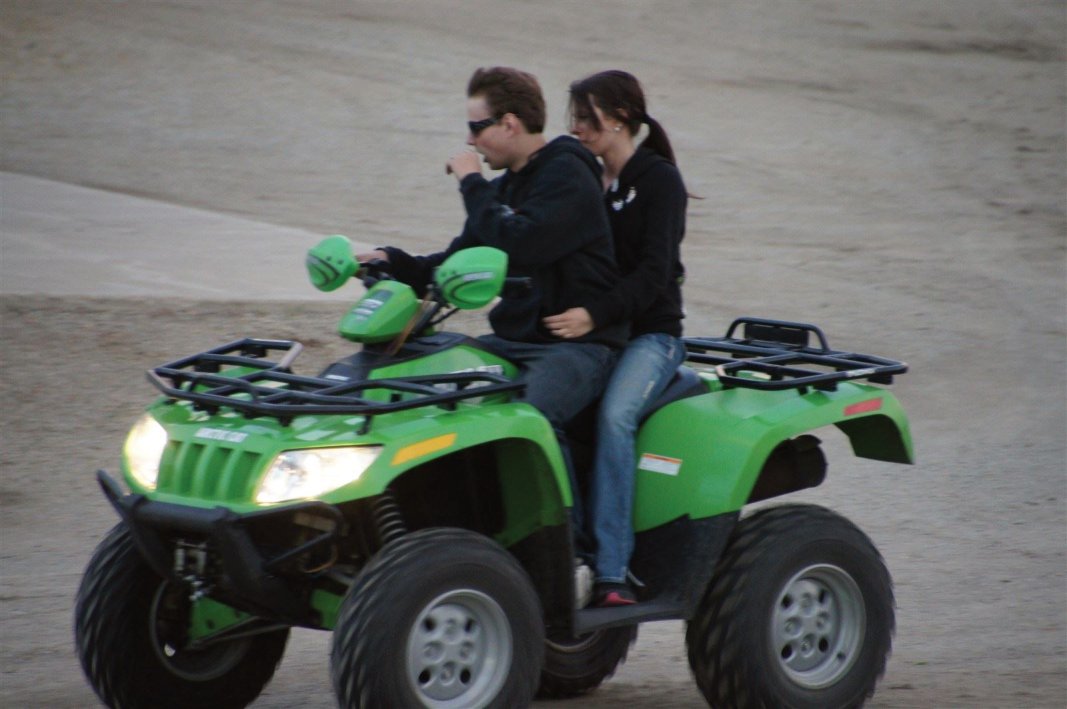 I am glad one has a green one and the other one is red. I can tell them apart easier that way! LOL
I just need one now so that I can go with them. I don't think I would fit on Weston's smaller one! In fact I had just told him that the other day - Horses for Dad and 4 Wheelers for Me!!!
Everyday's a Gift!
Categories: Home
/