Shopping Cart
Your Cart is Empty
There was an error with PayPal
Click here to try again
Thank you for your business!
You should be receiving an order confirmation from Paypal shortly.
Exit Shopping Cart
| | |
| --- | --- |
| Posted on May 23, 2012 at 3:15 PM | |
This last weekend was a "Wedding Weekend". My cousin Dennis's son Cody got married this weekend in Cushing, MN. Which is about a 4 hour drive north of here. So both my daughters and their boyfriends and my brother's daughter Abby piled into my Buick Enclave and headed "North". We had a really good, no problem, drive - thank goodness. My Dad, Mom,and Grandma Helen also went and so we followed them. It is always nice to travel in packs so if there is a problem there is someone to fall back on for help! I do have Triple A but I think Dad is always better!! The wedding was beautiful and it looked to us like everything went pretty much like clock work. The only small qlitch was that it rained while we were in the church and it got extremely cold outside. The reception was held just down the road at the Campfire Bay Resort. They had set up a big white tent with beautifully set tables and decorations.There was a table filled with gorgeous cupcakes - chocolate and carrot cake. Yum!!! After supper we went back to the motel and piled on more clothes so we could enjoy the dance and the rest of the evening. I have to share a picture of me and my girls first though: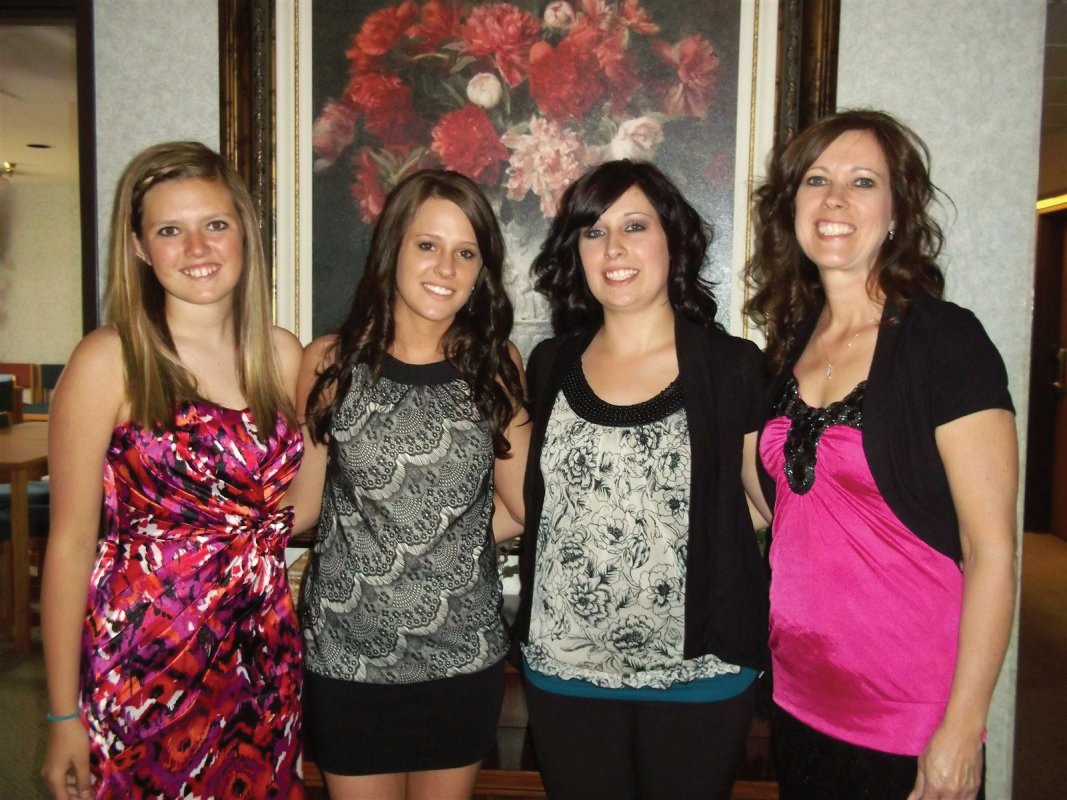 Oh aren't my girls beautiful!!! The middle two are my daughters and the one on the left is my niece.
Here are some pictures I snapped at the dance: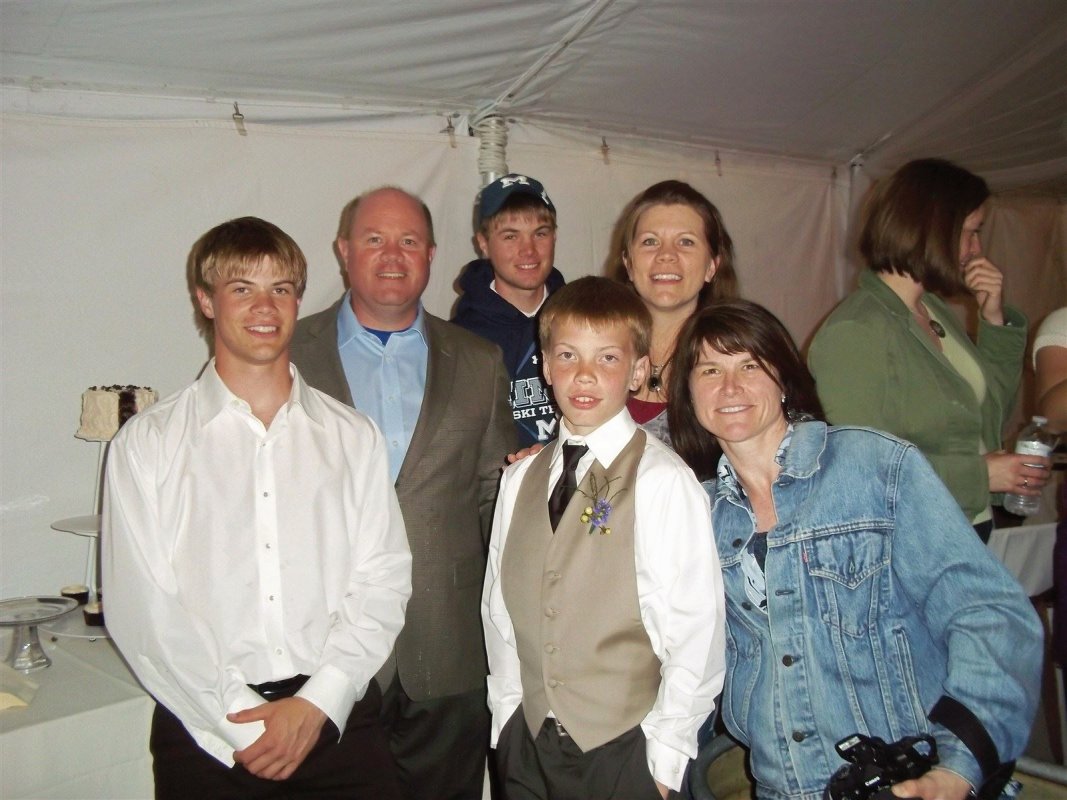 This a pic of my cousins and their children (at least some of them).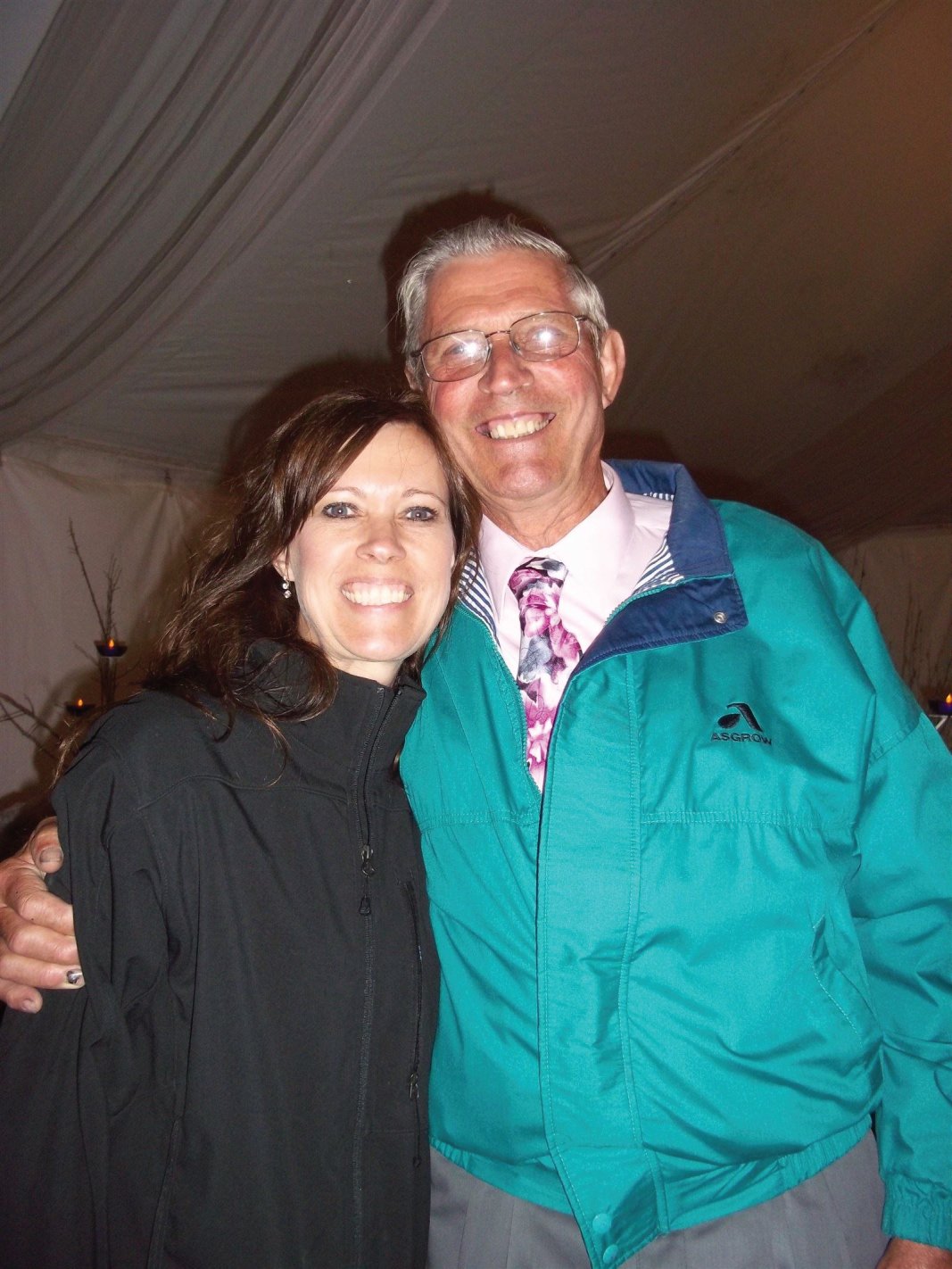 Me and my Dad - Everyone has always said we look alike. I think so to! Love that Man!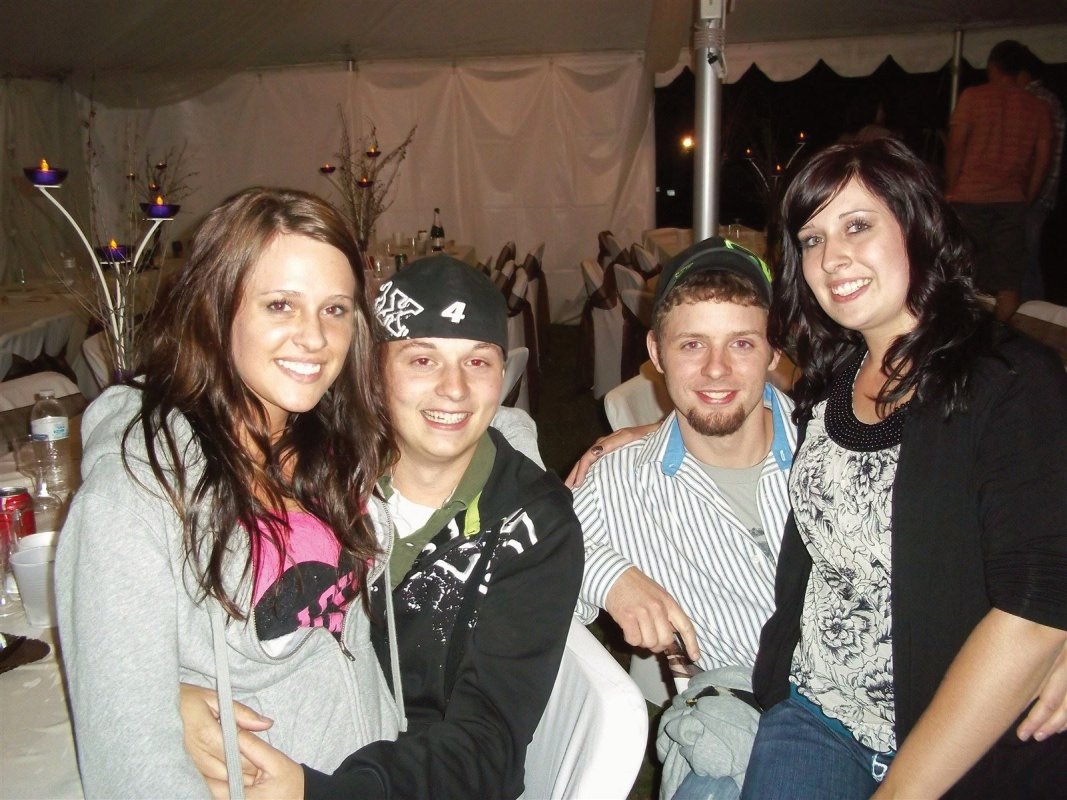 My girlies and their boys - nice looking couples! They must have had fun they are all smiling!!
So that was my weekend - I do apologize though I did not get you a picture of the beautiful wedded couple. What was I thinking? Who knows and I didn't get a picture of the cupcake table. I really need to get better at this. I will I promise!!
Hope everyone has a great Memorial Weekend this weekend. I am not sure what is in store for us but I will blog it next week.
Everyday is a Gift!
Categories: Home
/